About Ter Laak Orchids
Growing Phalaenopsis is our passion. We do this worldwide to the very highest quality standards. We achieve this outstanding quality by using technical innovations and continuously developing our product. And sustainably, of course – because being green is deeply rooted in our DNA. We want to minimise our environmental impact and make a positive contribution towards a sustainable world.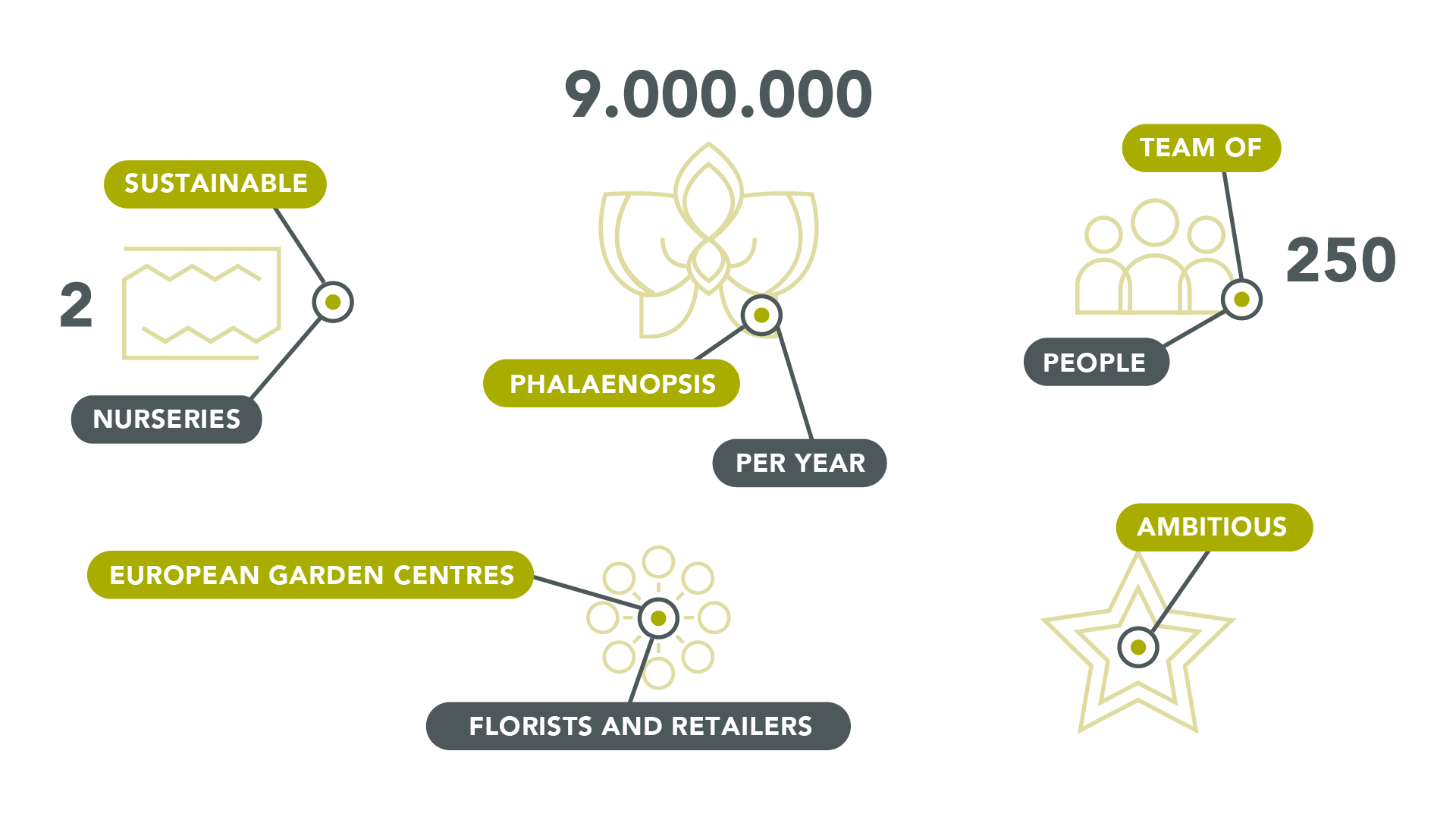 Right next door to our nursery you'll find the Orchid Store, which is open to the public. Here you can choose everything from a beautiful Phalaenopsis plant or a floral bouquet to an entire arrangement. All fresh from the greenhouse! After all, we want you to experience the top quality of our sustainably grown orchids.