Did you know that the plants spend about 1.5 years in our greenhouse? During that period, our plants grow from small cuttings to blooming orchids.

PHASE 1
YOUNG PLANTS (WEEK 1)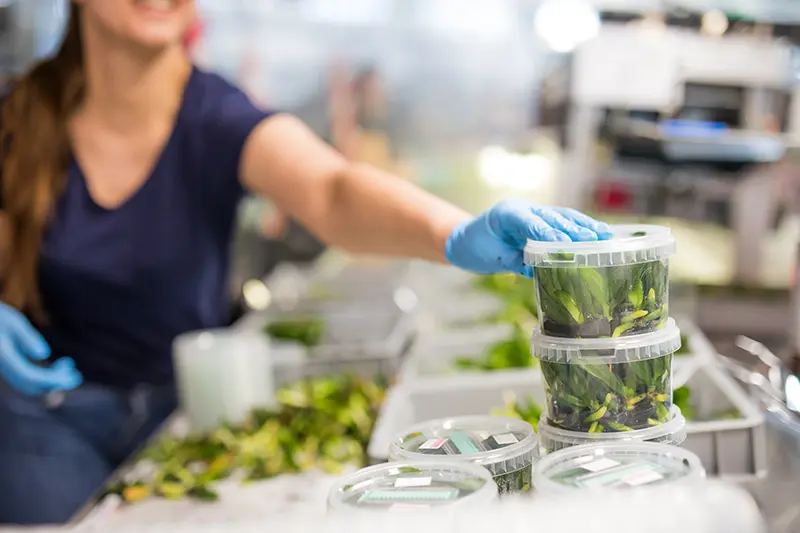 The plants come to us as small cuttings. Our suppliers are leading breeders who are constantly looking out for beautiful, strong varieties.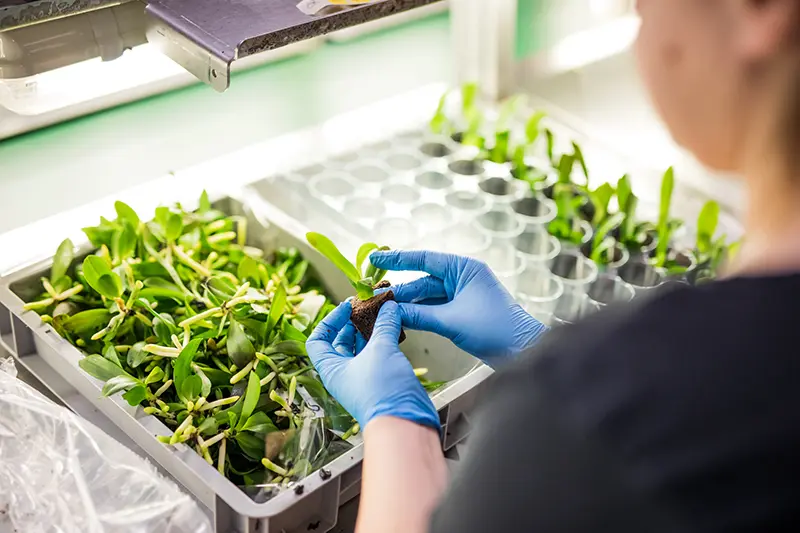 On arrival, the cuttings are quality checked and graded by size. Then the cuttings are stuck in a tray.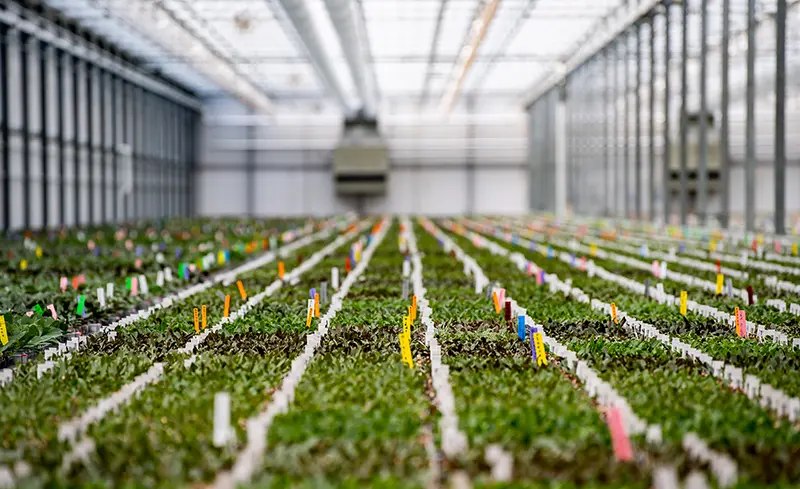 The cuttings are kept in a greenhouse at 28°C for 24 weeks – nice and warm so the orchids feel completely at home.
PHASE 2
POTTING UP (WEEK 24)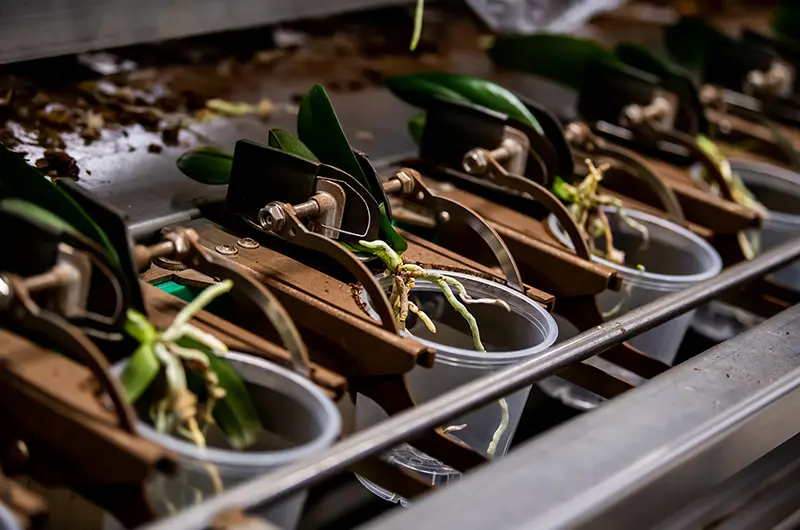 Once the cuttings are big enough, they are put in individual pots. We call this potting up.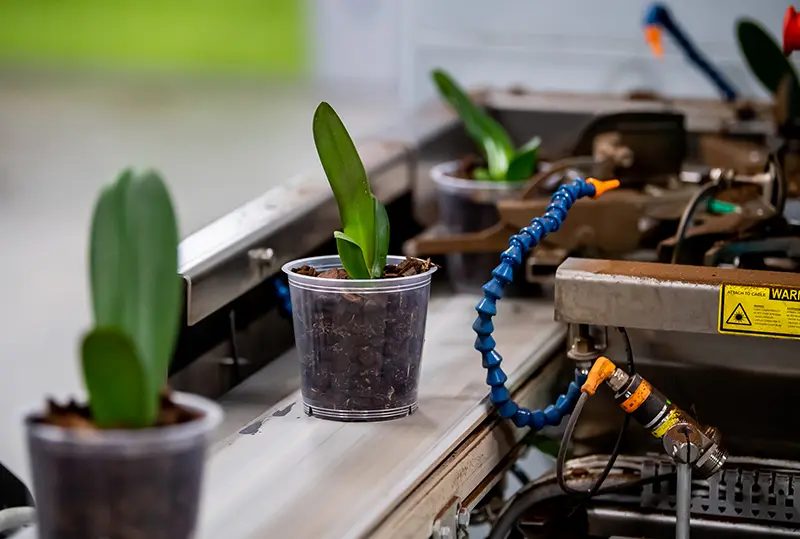 Each pot is given its own code. This tells us exactly which variety is in the pot and how old the plant is.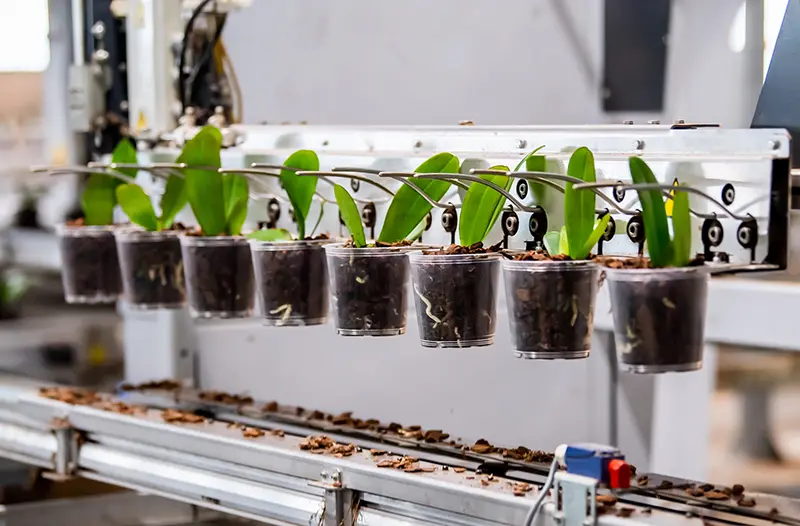 The young plants then stay in the warm greenhouse for another 10 weeks.
PHASE 3
GROWING (WEEK 34)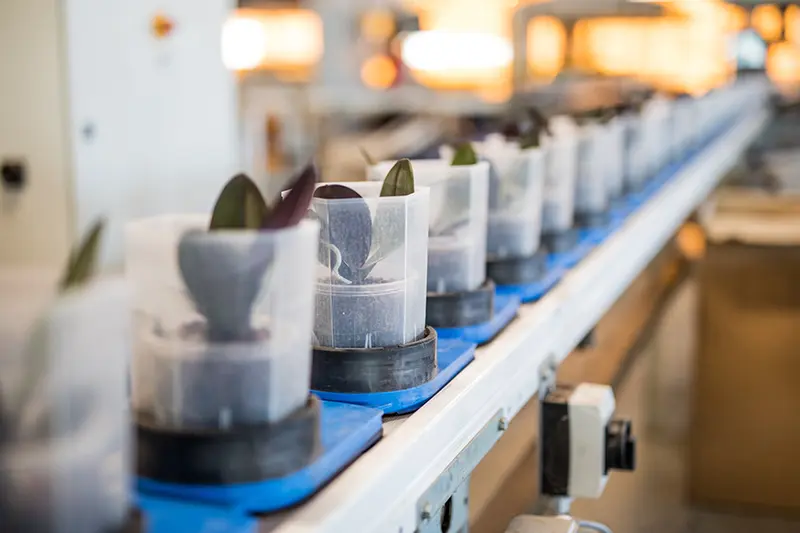 Our plants are placed in growing vases. These encourage the leaves to grow upwards and ensure all plants get the same amount of light.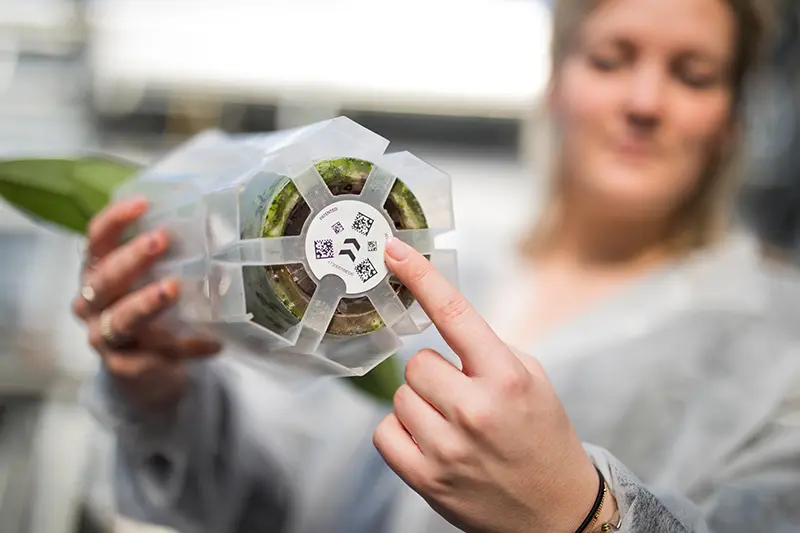 Just like a top model, every plant gets photographed six times during the cultivation process. Information on the plant (height, number of stems etc.) is stored in a chip underneath the growing vase. This tells us where the plant is and how it is doing at any given time.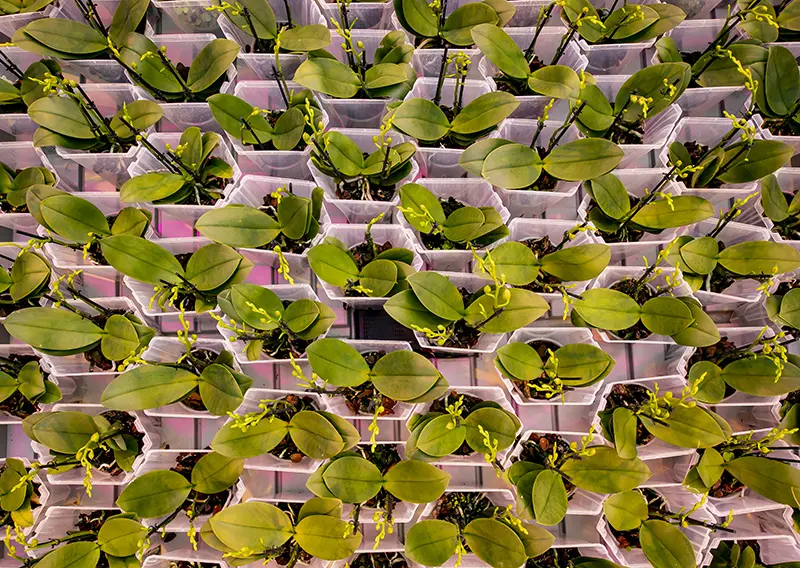 After 52 weeks the plant goes into the cool greenhouse section (18°C). This is how we mimic the natural rainy season. It is here that the first stems appear.
PHASE 4
STAKING (WEEK 66)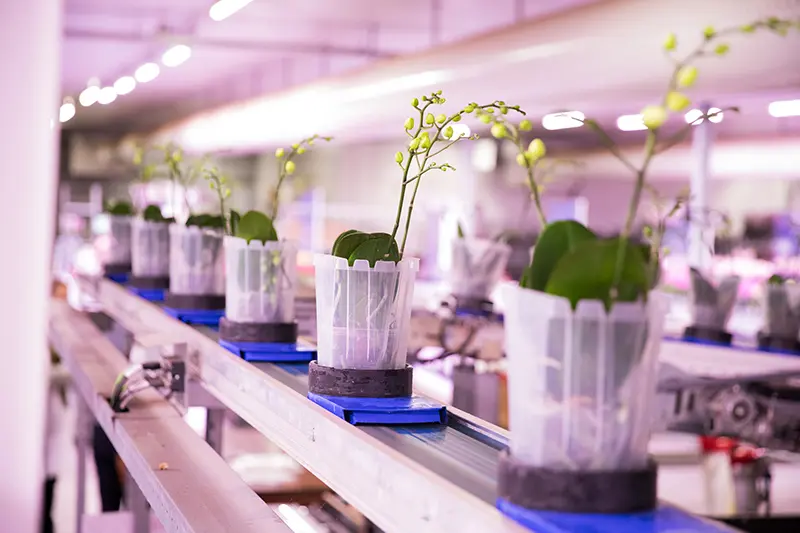 The plants are coming on well by this point. The stems continue to grow, and the first buds start to appear.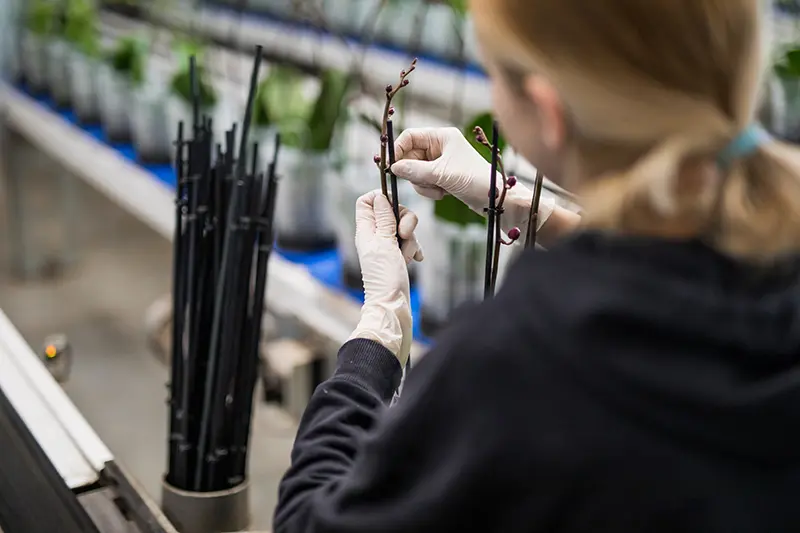 To avoid the stems becoming too heavy and snapping, we insert a stake next to every stem.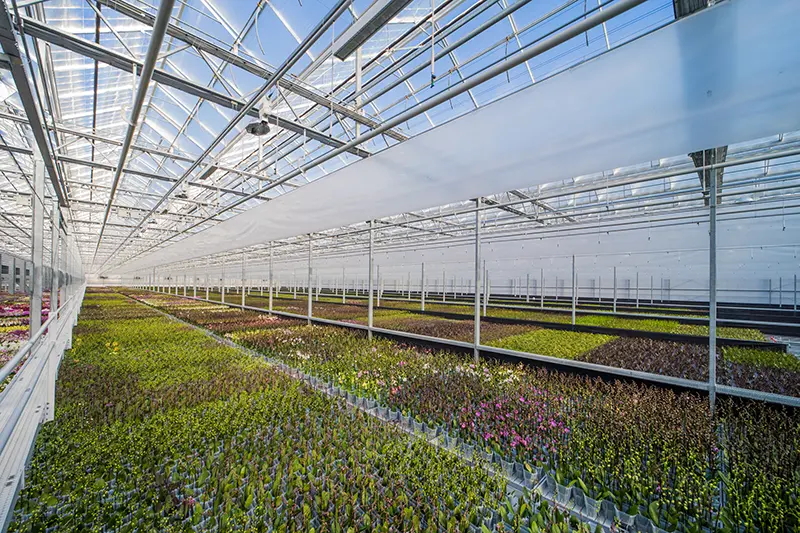 The plants return to the greenhouse (21°C) for the last time. It is in this phase that the first flowers appear.
PHASE 5
PACKING AND DELIVERY (WEEK 70)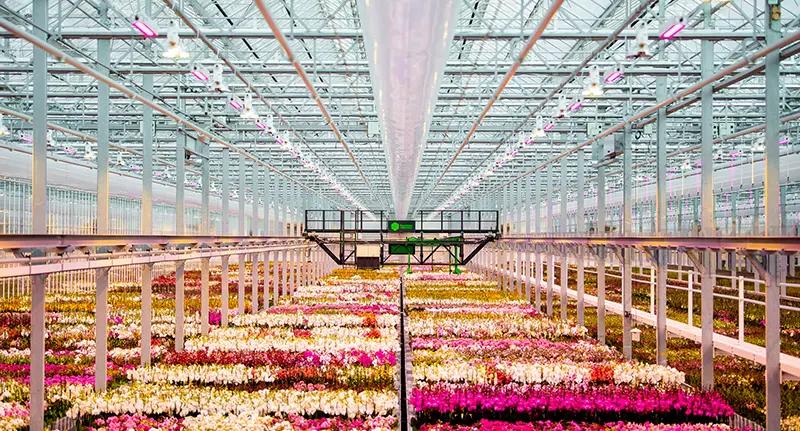 What a breath-taking sight! The plants are in full bloom and ready for sale.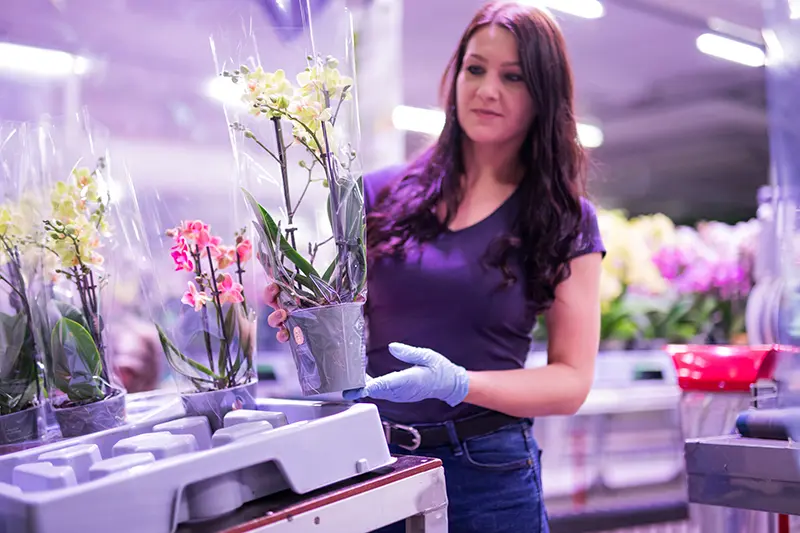 They are packaged and sent on their way to garden centres, florists and high-end retailers throughout Europe.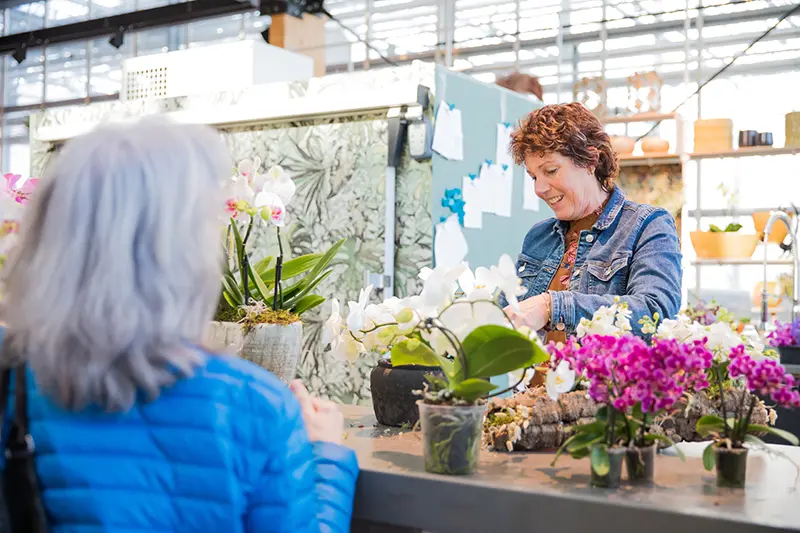 That's how we put a smile on consumers' faces every day!